Welded Ring Mesh Butcher-schort bestaat uit gelaste roestvrijstalen ringen en biedt uitstekende bescherming tegen snijwonden en steken tijdens het werken in de voedingsmiddelenindustrie.
Welded Ring Mesh Butcher-schort wordt geleverd met een brede, instelbare X TPU-riem en -riemen die speciaal zijn ontworpen om het comfortniveau van de gebruiker te verbeteren. De gelaste ring mesh slager schort niveau biedt niveau 5 bescherming. Het is het hoogste beschermende schort op de markt, dat een uitstekend bestuurderscomfort biedt.
Grootte van gelaste ring mesh slager schort
roduct Model

Apron Size

Operator Size

Width x Length(cm)

Weight (g)

Height(cm)

Chest(cm)

ZH-7101

55x60

1120

<165

70-110

ZH-7201

55x70

1307

70-110

ZH-7301

55x75

1400

175-180

70-110

ZH-7401

55x80

1493

175-185

70-110

ZH-7501

60x80

1629

175-190

80-120

Customized size is acceptable
Kenmerken van de Welded Ring Mesh Butcher Apron :
- Voldoet aan de Niveau 2-bescherming
- Comfortabele en zachte X-type TPU-riem, zal niet moe zijn na langdurig dragen
- Beschermend gebied van schort gemaakt van 100% metalen kettinggaas om hygiëne en eenvoudige sanitaire voorzieningen te garanderen.
- Gemaakt van extreem sterk RVS gelast kettinggaas (AISI 304 L / 316 L).
- Kwaliteit van maliënkolder is zeer sterk - meer dan 200 N treksterkte van het laspunt.
- Sterke lassen maken extreme weerstand tegen mechanische belasting mogelijk.
- X-type riemen zijn ontworpen om ervoor te zorgen dat de schorten op hun plaats blijven en de veiligste werkomgeving bieden.
- Aanpasbaar aan alle maten dankzij dubbele afstelpunten voor riemen en twee bevestigingspunten voor borstomvang en taille.
Verpakking van de Gelaste Ring Mesh Butcher Apron :
Normaal gesproken worden de Gelaste Ring Mesh Butcher schort en riem verpakt in een afzonderlijke polyzak en vervolgens 1 schort per doos en vervolgens 10 of 20 stuks per doos als bestelhoeveelheid.

| | | | |
| --- | --- | --- | --- |
| | | | |
| 1 apron per bag | 1 TPU belt per bag | 1 set apron per box | 10 or 20 aprons per carton |
Levering van de gelaste ring mesh slager schort
Normaal gesproken kan de Gelaste Ring Mesh Butcher-schort worden geleverd binnen 10 dagen na ontvangst van de betalingen per vliegtuig of express lijn zoals DHL, FEDEX, TNT ETC. zoals gevraagd.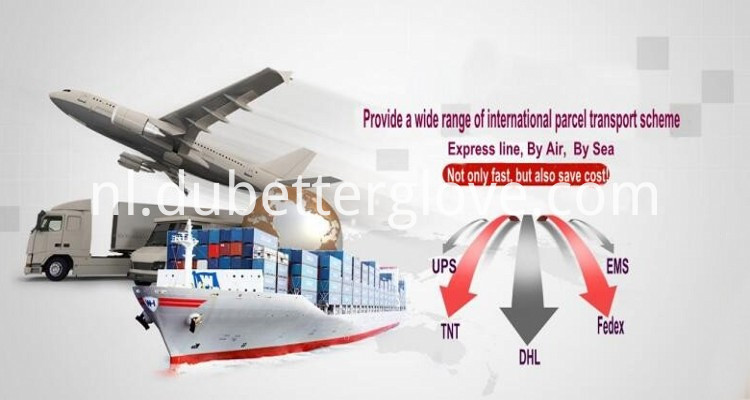 Bedrijfsintroductie
Sino (Beijing) Technology Co, Ltd is een high-tech innovatieve onderneming integratie van onderzoek en productie, verkoop, internationale handel en after-sales service.Onze belangrijkste producten zijn roestvrij staal mesh anti-cut handschoen, roestvrij staal mesh snijwerende schort, roestvrij staal maliënkolder scrubber, roestvrij staal decoratie gordijn, enz., onze ring mesh producten worden op grote schaal toegepast op het slachthuis, vleesverwerkende fabriek, aquatische producten verwerking, kledingstuk snijden fabriek, snijgereedschap fabriek, glasfabriek, groot restaurant, hotels en keten supermarkt, tentoonstellingshal en andere hoogwaardige plaatsen.
Sino heeft een compleet en wetenschappelijk systeem voor kwaliteitsborging, altijd in lijn met de "integriteit, innovatie, win-win" -filosofie, met zijn uitstekende professionele technologie, van hoge kwaliteit managementniveau, om klanten te voorzien van hoogwaardige producten en diensten.
Met krachtige technische kracht, uitstekende afwerking, serieuze werkhouding en perfecte after-sales service is Sino wereldwijd bekend. De producten werden niet alleen in de rest van China gedistribueerd, maar ook naar de meeste andere landen geëxporteerd.
Product Categorie : Ring Mesh Apron > Ring gaas schort-TPU riem