Stainless Steel Wire Mesh Butcher Glove Invoering
Deze roestvrijstalen gaas slaghandschoen is snijbestendig om te beschermen tegen schuine strepen en snijwonden. Geproduceerd van roestvrij staal, is gaas duurzaam, corrosiebestendig en bestand tegen de meest veeleisende omstandigheden. Deze driestaps omkeerbare roestvrijstalen gaasslaghandschoen kan eenvoudig worden verwijderd en binnenstebuiten worden gekeerd .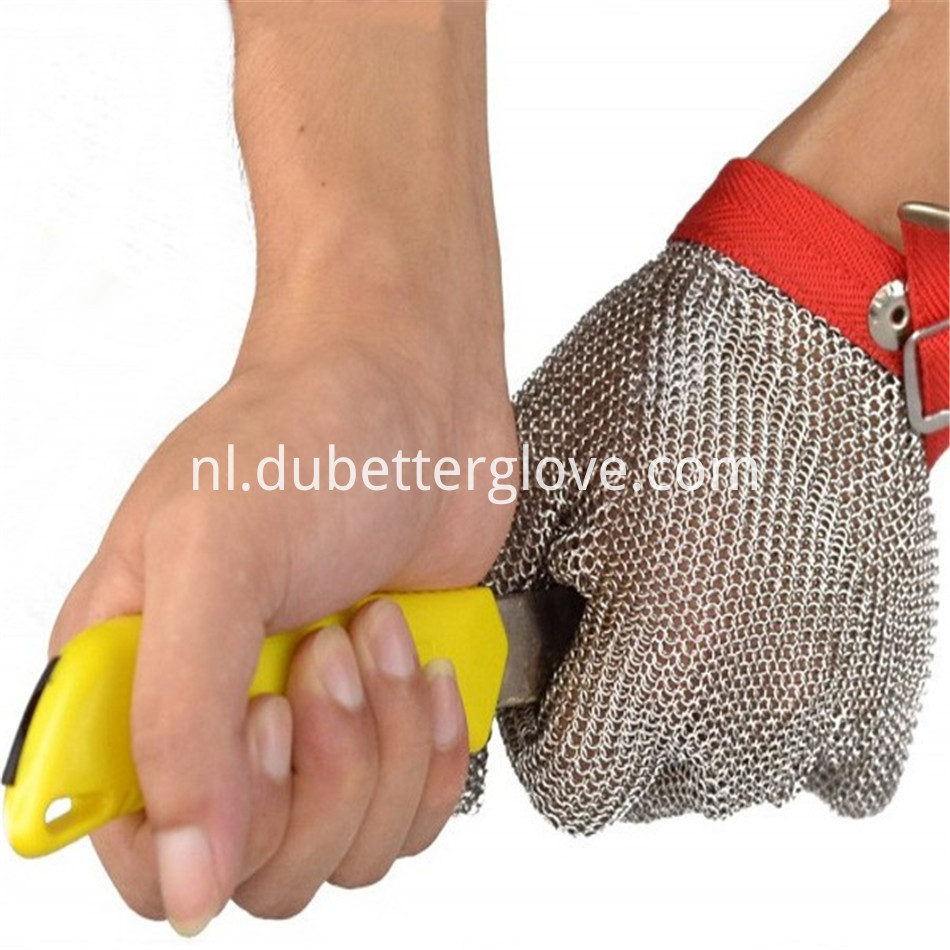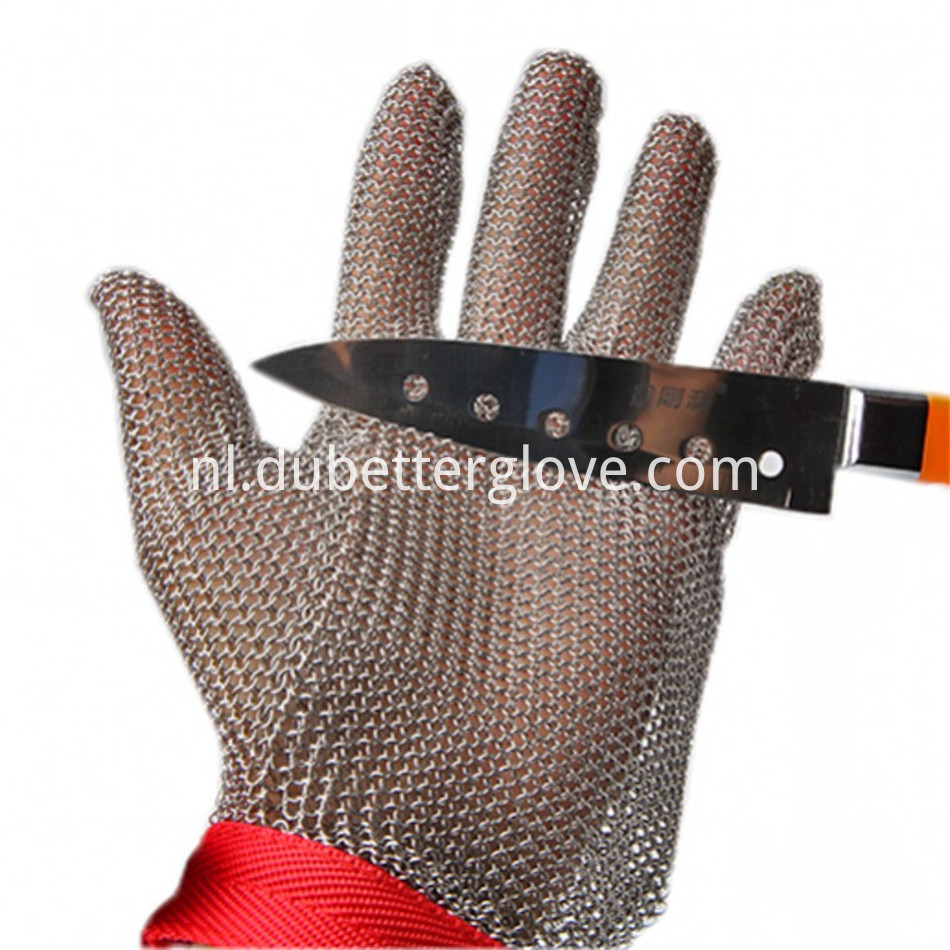 Grootte van roestvrij staal gaas Butcher handschoen
Model
Specification

XXS
XS
S
M
L
XL
Textile Strap-5101

Color
Navy Blue
Green
White
Red
Blue
Orange
Length(mm)
215
230
240
250
260
265
Width(mm)
105
110
120
125
130
135
Weight(g)
145
165
175
205
210
235
Als u niet weet hoe u de maat van de metalen mesh-handschoenen moet kiezen, meet dan uw handen als volgt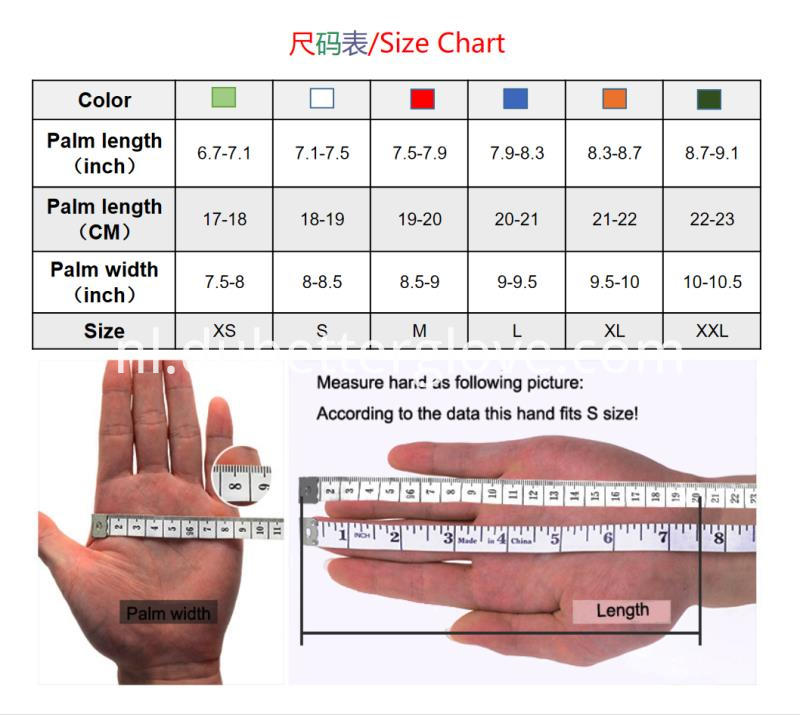 Verpakking van de roestvrijstalen gaas slaghandschoen
Voor roestvrijstalen gaas slager handschoenen, zal normaal 1 stuk handschoen vergezellen met 1 stuk strakkere.
1,1 stuk handschoenen per polybag, dan 10 stks in grotere polyzak, en dan 50 stuks per doos.
2,1 stuk handschoenen per polyzak, vervolgens 1 zak per binnendoos en vervolgens 50 binnendozen per doos.
Toepassing van roestvrijstalen gaas slaghandschoen
1. Gebruikt voor slachthuizen
2. Gebruikt voor vis en schelpdieren verwerking
3. Pluimveeverwerking
4. Grote schaal openbare kantines
5.Supermarkets
6. Plastic, lederen verwerking
7.Textile
8.Tailing en papierindustrie
9. Houten verwerking
10.Glasverwerking
11. Laboratory containment
12. Veiligheid, politie, openbare veiligheid en andere gebieden
Het is belangrijk op te merken dat zelfs Stainless Steel Wire Mesh Butcher Glove niet snijbestendig of perforatieweerstandig is. Ze zijn snij- en prikbestendig. Maar geen enkele handschoen is 100% snijvast. Mesh-handschoenen zijn alleen ontworpen om te worden gebruikt rond handmessen, niet aangedreven messen of zagen met getande randen. Waarschuwingen op verpakkingen van bijna alle fabrikanten hebben iets gelezen als:
[ WAARSCHUWING : deze handschoenen zijn niet bestand tegen de kracht van door vermogen aangedreven messen, zagen en gereedschappen; vermijd dit gevaar. "
[ WAARSCHUWING : deze handschoenen kunnen in bewegende machines blijven hangen en mogen niet worden gebruikt waar dergelijk contact mogelijk is. "
Bedrijfsintroductie

Sino (Beijing) Technology Co, Ltd is een high-tech innovatieve onderneming integratie van onderzoek en productie, verkoop, internationale handel en after-sales service.Onze belangrijkste producten zijn roestvrij staal mesh anti-cut handschoen, roestvrij staal mesh snijwerende schort, roestvrij staal maliënkolder scrubber, roestvrij staal decoratie gordijn, enz., onze ring mesh producten worden op grote schaal toegepast op het slachthuis, vleesverwerkende fabriek, aquatische producten verwerking, kledingstuk snijden fabriek, snijgereedschap fabriek, glasfabriek, groot restaurant, hotels en keten supermarkt, tentoonstellingshal en andere hoogwaardige plaatsen.
Sino heeft een compleet en wetenschappelijk systeem voor kwaliteitsborging, altijd in lijn met de "integriteit, innovatie, win-win" -filosofie, met zijn uitstekende professionele technologie, van hoge kwaliteit managementniveau, om klanten te voorzien van hoogwaardige producten en diensten.
Met krachtige technische kracht, uitstekende afwerking, serieuze werkhouding en perfecte after-sales service is Sino wereldwijd bekend. De producten werden niet alleen in de rest van China gedistribueerd, maar ook naar de meeste andere landen geëxporteerd.
Product Categorie : Ring Mesh Handschoen > Five Finger Ring Mesh Glove